January 11th, 2009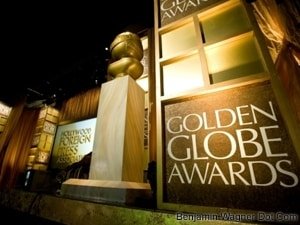 Just watching the red carpet of the 66th Annual Hollywood Foreign Press Association's Golden Globe Awards stressed me out. T-minus four months until we're all up in the MTV Movie Awards, and seven until the Video Music Awards.
Tonight, though, I'm on the couch keeping on eye on MTV News' terrific online coverage, and NBC's middling effort on air.
If you've read my Oscar or Grammy live blogs, you know I'm not that funny. Still, here are some random notes...
8:01 - J Lo with the, "Momma's talkin', momma's talkin'!" Well ...