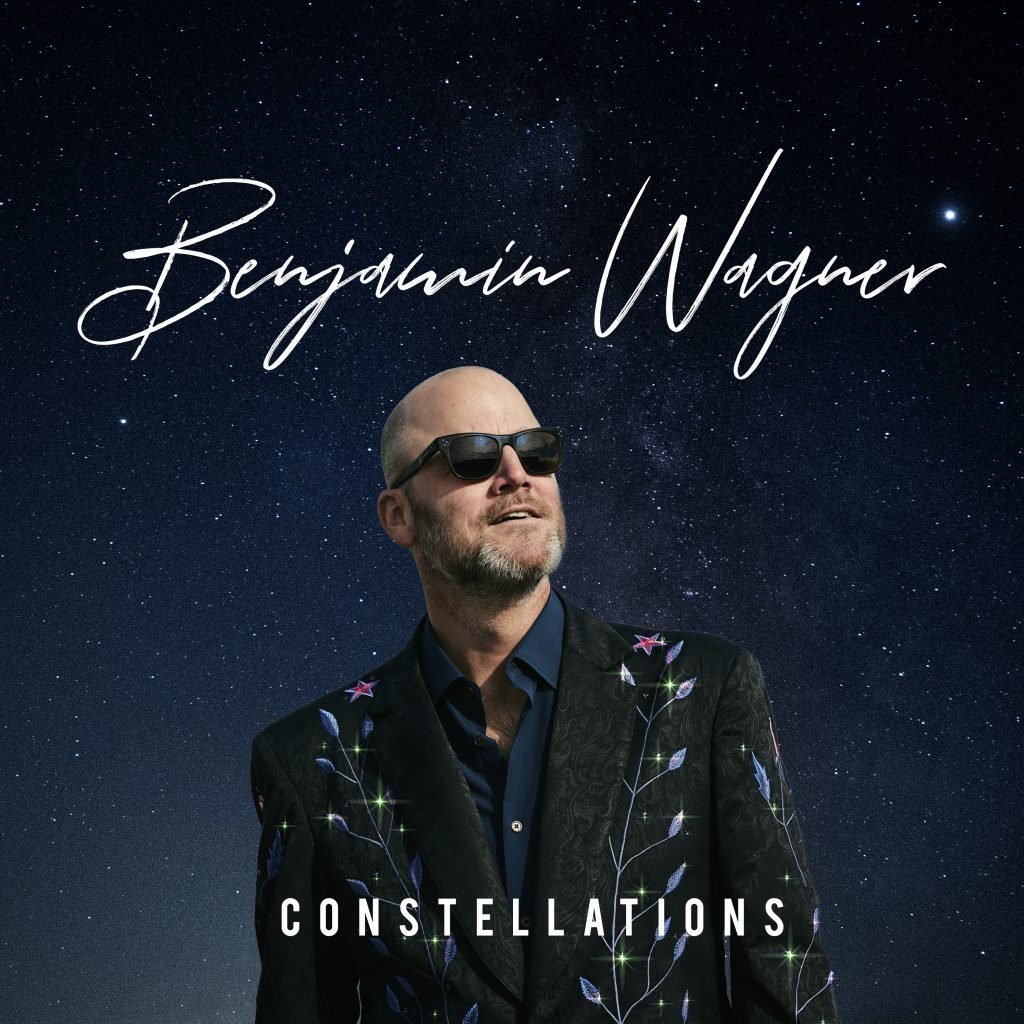 For millennia, travelers have used the stars to find their way. On his tenth studio album, Constellations, Benjamin Wagner uses songs to find his.
After twenty-five years, he left the bustling streets of New York City for the leafy suburbs of Wilmington, Delaware, and left his well-worn multi-hyphenate identity behind. Wagner found his old self lost in a new place.
Searching for purpose in his adopted hometown, Wagner leaned into songwriting, unearthing the long-held secrets, deeply buried stories, and hard-earned life lessons captured on his tenth studio album, Constellations.
"Music has always provided me signposts," he says. "Some sense of where I'm going next."
Those signposts pointed South, where Wagner wrote and recorded much of Constellations.
Traveling between Brooklyn, Nashville, Memphis, and, eventually, FAME Studios in Muscle Shoals, Alabama, Wagner found his way among the rhinestoned Nudie Suits of the Country Music Hall of Fame, dusty church pews of the famed Ryman Auditorium, strip-mall nostalgia of Elvis Presley's Graceland, and lush riverbanks of the Tennessee Valley.
The longtime indie musician gained inspiration from Americana luminaries like Jason Isbell and Ruston Kelly, embracing three-act, beer-soaked, tear-stained storytelling on songs like "I'm So Sorry," "Tyler, Texas," and "Breaking Down."
Like so many Music City tall tales before it, "I'm So Sorry" finds our hero waking from a monstrous hangover and pining away his day over last night's lost love.
"This morning when I woke up and finished last night's beer," he sings, tearing a page from Kris Kristofferson or George Jones, "I remembered that we broke up and began to disappear."
A chance encounter with a young Nashville waitress inspired "Tyler, Texas," an upbeat, heartfelt hymn encouraging her to hold hope despite life's inevitable setbacks.
"The road to heaven is paved with a song," he sings "And this is right where you belong."
"Breaking Down" traces a self-medicated journey down the Appalachian spine of Southeastern America, wistfully recounting the missteps that lead to these dark crossroads.
"The cracks are finally showing," he sings, "And it's too late to turn around. I'm 100 miles away from breaking down."
As Leonard Cohen reminds us, though, "There are cracks in everything; that's where the light comes in."
On Constellations, Wagner, finds light in his songs. Through his protagonists, he breaks free of the places, institutions, and secrets that bound him.
The transcendent opening track, "The Secret Song," juxtaposes life's relentless thunderstorms with the radical clarity of bristling daylight.
"Tear the curtains down," he sings. "Throw the windows wide. Sink into the weight of your deepest grays and darkest night."
"It's my favorite Fred Rogers-ism," Wagner, producer, and director of the 2012 PBS documentary, Mister Rogers & Me, explains, "'What's mentionable is manageable.' When we talk about hard things, we create space to move through them for ourselves – and for each other."
On this, his tenth studio album, he charts new adventures in hi-fi, fusing legendary Muscle Shoals instrumentation with Brooklyn's indie edge.
Hewn from acoustic guitars, overdriven amplifiers, soaring harmonies, and plaintive cellos, these nine songs lean heavily on the machinery that put FAME Studios on the map.
Wagner recorded with the legendary Muscle Shoals Swampers, a ragtag group of session players known for creating a distinctly southern combination of R&B, soul and country.
Led by guitarist Will McFarlane, drummer Justin Holder and engineer Spencer Coats, Wagner & Co. tracked in the same room and on the same Wurlitzer keyboards and Marshall amps that generated hits for everyone from Aretha Franklin and Otis Redding to Lynyrd Skynyrd and Jason Isbell.
Wagner even commissioned a custom-made Nudie suit from revered Music City designer Manuel Cuevas that he dons on the album cover shot by celebrity photographer, John Shearer.
Throughout Constellations, he is grounded by a trusted stable of Brooklyn-based collaborators: Downstate Darling's Chris Abad and Paul Maddison on guitars, Tony Maceli on bass, Jamie Alegre on drums and Dan Golden on keys. Session players Patrick Riley (strings) and Jeff Berner (guitars) and Grand Canyon's Casey Shea (vocals) all turn into tasty, timeless performances.
It's all there, "heart on its sleeve," a brand of emotional authenticity long Wagner's hallmark.
Like Isbell, Kelly, or Taylor Goldsmith, he takes a contemplative tact atop a steady backbeat and healthy dose of distortion. And he finds his way through the songs.
"Maybe then it's now or never," he sings on the album closer, "Wherever You Go," "to find out where you are."
"I recorded in Muscle Shoals on impulse," Wagner says. "I trusted my intuition and followed the stars."
"Every once in a while, you gotta go out beyond the horizon and get lost," he says. "It doesn't make much sense… until it does. Until you find your way home."
Born in Iowa City, Iowa, Wagner moved ten times before his tenth birthday. When his parents divorced, Wagner relocated to Philadelphia. Growing up there in the '80s, he recalls escaping to top 40 radio and obsessing over everything from Hall & Oates to Phil Collins, to Tom Petty to Duran Duran.
"My brother brought R.E.M.'s 'Reckoning' home from college," he says. "It opened the door on everything from The Velvet Underground to Big Star, Patti Smith and on and on and on."
At Syracuse University, Wagner taught himself how to play guitar, and formed the local alternative band Smoky Junglefrog. The quartet released three albums, toured between semesters, and opened for majors like Mighty Mighty Bosstones and The Samples. They were nominated for a Syracuse Area Music Award nomination just as Wagner graduated with a dual major in creative writing and communications.
Called "fuzz-guitar blast," by Entertainment Weekly, "future superstar" by Michael Stipe, and "extraordinary" by legendary WFUV DJ Vin Scelsa, Wagner performed on legendary New York City stages like Mercury Lounge, Sin-é, CBGB's, and Brownie's for twenty-five years.
He toured solo throughout the Northeast and across the Midwest with his pals, The Nadas, releasing dozens of singles, EPs, and LPs, from 2001's Crash Site to 2019's What's Left Behind, along the way.
Wagner met his wife of fifteen years after a performance at his longtime homebase, Rockwood Music Hall. Today, the couple lives with their two daughters.
"The road to Heaven is paved with a song," he says. "And this is right where I belong."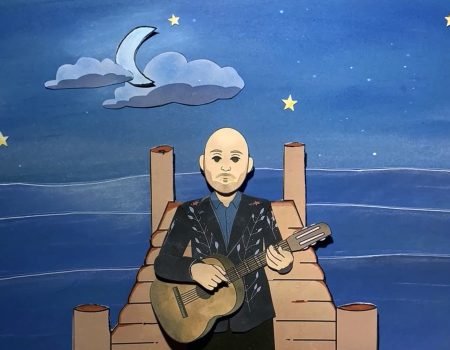 On July 22, 2021, I was spinning in some sort of time warp, relentlessly recycling my past, dizzily dreading my uncertain future grounded solely in the insight that, despite my best efforts to control or direct my own life, I wasn't steering at all. Abbi and I just had returned from a relative's memorial service in Miami…
View Post

→