Still, embedded in nearly every song is the steady discipline of hope.
"I'm broken in a thousand pieces," Wagner sings in "Broken." "Mended where there once was weakness, and stronger every day."
Embedded in nearly every song is the tension between being and becoming.
"Deliver me!" our narrator sings in the live set staple, "Dear Elizabeth." "I still have something to say."
Woven into the very DNA of the collection is the promise of redemption, and transformation. Bruises heal. The sun rises. We find our way through the sound. And we found a way to each other.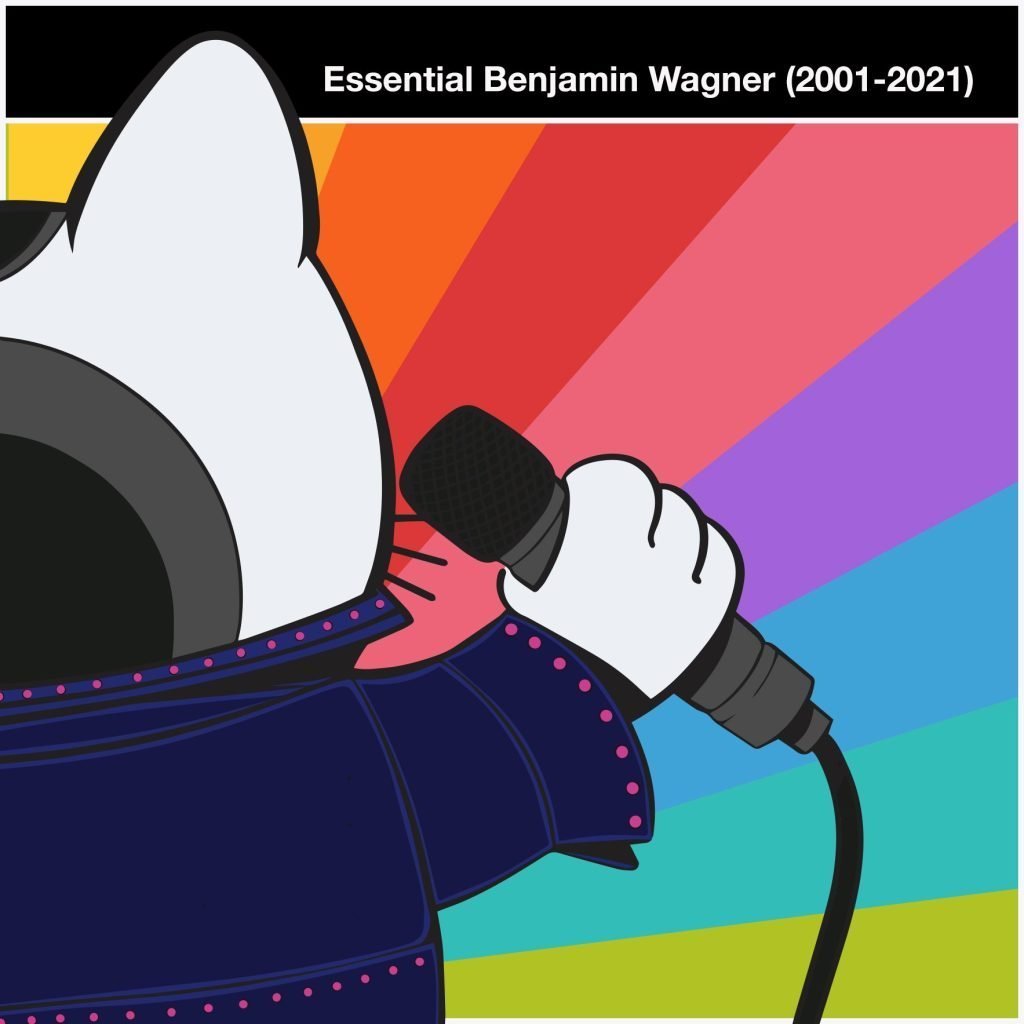 "Give away all your love for nothing," Wagner sings in "Milk & Honey."
Hewn from familiar material — acoustic guitars, overdriven amplifiers, soaring harmonies, and plaintive cellos — these fourteen songs are populated by sounds borrowed from Wagner's Midwestern, AM radio youth: acoustic, twelve-string and slide guitars, Hammond and Rhodes organs. This is band-made stuff built of wood and wire.
Such has been the ethos for Wagner's steady stable of collaborators: Grand Canyon's Casey Shea and The Nadas' Mike Butterworth and Jason Walsmith on harmonies; Downstate Darling's Chris Abad on guitars and vocals; stalwart bandmates Tony Maceli on bass; and Jamie Alegre on drums; Jamie Leonhart (vocals); plus features from James Biehn (guitars); Neil Stoffregen (keyboards); Andy Wagner (guitar and keyboards); Patrick Riley (cello); Jeff Berner (guitars); John Locker (bass and keyboards) and brother Will (drums) all turn in tasty, timeless performances.
There are inspirations, of course.
Wagner references everything from REM and Wilco to Oasis and Uncle Tupelo. It's all there, "heart on its sleeve" – a brand of emotional authenticity long Wagner's hallmark.
Described by Entertainment Weekly as a "fuzz-guitar blast," by Michael Stipe as a "future superstar," and by legendary WFUV-DJ Vin Scelsa as simply "extraordinary," Wagner has been churning up raucous, sing-along melodies for more than twenty years. Like Jason Isbell, David Gray or Pete Yorn, he just as adeptly takes a more haunting, contemplative tact.
Born in Iowa City, Iowa, Wagner moved five times before his tenth birthday. When his parents divorced, Wagner moved to Philadelphia. Growing up there in the 80s, he recalls listening, transfixed, to top forty radio, loving everything from Hall & Oates to Phil Collins, to Tom Petty and Duran Duran.
"My brother brought R.E.M.'s 'Reckoning' home from college," Wagner explains. "That changed everything. It opened the door to Velvet Underground, Big Star, and on and on and on."
Reveling in rave-ups from The Replacements to The Pixies, Yaz to Wilco, Wagner strapped on a Martin acoustic and began playing in bands in high school and later, at Syracuse University. There, Wagner fronted the local alternative band Smoky Junglefrog, releasing three albums, touring, opening for majors like Mighty Mighty Bosstones and The Samples, and garnering a Syracuse Area Music Award nomination (all while sustaining solid grades and a dual major).
Wagner's been working the New York club scene since 1996, treading legendary stages (Mercury Lounge, Sin-e, CBGB's, Brownie's) and calling the venerable Rockwood Music Hall (where he met his wife of 12 years), home.
He has toured throughout the Northeast and Midwest (often with Iowa pals, The Nadas), and released a dozen EPs and LPs, including include 2019's "What's Left Behind," 2016's "Great Lakes," 2008's "The Invention of Everything Else," 2002's "Almost Home," and 2001's "Crash Site."
A life-long fan of rock 'n roll holiday music, Wagner assembled 20+ local musicians in 2006 to contribute individual tracks and assemble "Do They Know Its Christmas?"-style for an all-star recording and performance benefiting youth literacy. In its eight-album lifespan, A Holiday Benefit has featured nearly 100 tracks from 60+ artists (including break-outs Platten, A Great Big World, Caleb Hawley and Amber Rubarth), and raised nearly $20,000 for local charities.
When his daughters were born, Wagner released two, covers-based albums (2010's "Forever Young" and 2012's "Good Day Sunshine") to benefit The Fred Rogers Center. His songs are also featured the award-winning PBS documentary, "Mister Rogers & Me," which Wagner wrote, produced and directed with his brother, Christofer. Wagner's weekly podcast, "Friends & Neighbors," continues that "deep and simple" discussion.