I collect, develop and share stories and strategies about transformation.
As a consultant and coach, author and speaker, filmmaker and musician, I leverage thirty years of experience to help people and businesses create transformation, culture and community.
From my half-decade helping launch Facebook's Journalism Project globally, to my tenure transforming MTV News, to my award-winning PBS documentary, "Mister Rogers & Me," my focus is the essential nature of our shared human experience.
I have designed immersive, in-person and virtual live events around the globe, including Facebook's F8, and led live production for Elections, Oscar, Grammy and VMA.
I helped launch Facebook Media Central (the company's first media partner center), Live and Paid Online Events.
I have dual degrees in Journalism and Creative Writing from Syracuse University, and was a Fellow at Columbia University's Sulzberger Leadership Program (now the Poynter Media Transformation Challenge).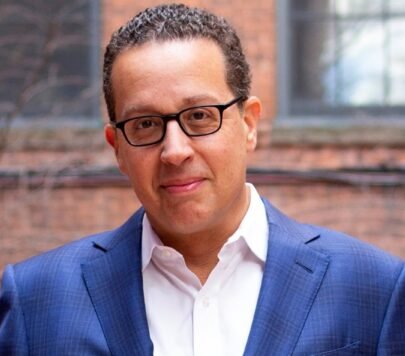 For the last two decades, I've turned to my friend, Ron Lieber, to help make sense of life's "sweet and sour" (as Cameron Crowe once described it to me), those moments that are happy and sad at the same time. As a New York Times Columnist and Best Selling Author, Ron is always on the…
View Post

→