The Downside Of The Applause Meter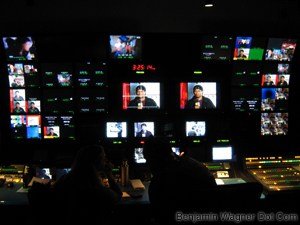 Last week, I volunteered to participate in a video testimonial shoot for a well-known suite of software that provides real-time web metrics: unique visits, page views, video streams, etc.
Yes, I love the camera. I enjoy talking about my job. And I appreciate the ability to gauge and measure success. But I had an ulterior motive.
See, the rise of real-time metrics and the increasing power of search and social have driven a revolution — or at least a turbo-charged evolution — in the creative process.
Where a media organization might have once created based upon instincts and understanding of audience, now, instant results from the applause meter-like real-time feedback loop have enabled hyper-focus on producing solely what drives numbers.
Example. A media organization is forced to align resources against two, competing opportunities: a revolution in a small, Middle Eastern country (expensive, complicated), and the hot, new teen-pop phenom's latest haircut. An absurd binary, perhaps. (And not one we wrestle with at our office; our mandate is clear.) But the decision's made every day, and it's not boding well for foreign bureaus.
Organizations like Demand Media and AOL (see "The AOL Way") have (or are in the process of) building empires on the concept of "content farming" — inexpensively-produced, shallow media that drives immediate, short-lived traffic and/or long-tail, aggregate value.
At my office, I've been an advocate of these tools and measurements in partnership with our editorial values and rocket-fueled ideation. I volunteered, then, because I wanted to be the guy who spoke on behalf of balance and reason. We're a business; we have to understand and serve our audience. We have to use all available research. But we have to lead with creativity, innovation and intuition.
Jackson Pollack created in a vacuum. Fellini, Scorsese, Woody Allen, and Kevin Smith all followed their own muse. The Ramones didn't focus group their albums. Talking Heads never crowdsourced a song. Lincoln, Edison, Marconi — none of them relied on anything other the intelligence and instinct. And all of them changed the world in varying degrees.
The downside of the applause meter is simple: if we only create what panders to our audiences, we're stuck. If no one mentions the unmentionable, explodes expectations, or shines a light into our darkest, most-uncomfortable corners, we'll be stuck here forever on these housewife-strewn, expletive-laden, polyunsaturated red carpets.