Out In The Great Wide Open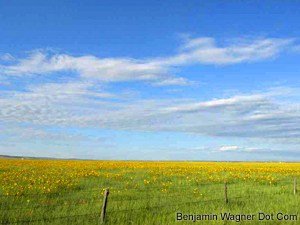 I think about Johnny Depp a lot these days.
No, it's not some adolescent crush. It's everything else.
In the last five years, my life has rapidly evolved into a fairly stable, even boring one. Where an average Tuesday night once found me hailing cabs in remote corners of Brooklyn as the sun rose over Manhattan (damn you, Smith Family!), I am now typically sitting on the couch with Abbi, eating sushi, watching Frontline, and checking Omniture (the "Web Analytics and Online Business Optimization Platform").
Make no mistake: I am happier than ever. But these are troubled times for a young couple. It's difficult enough to seek home ownership in a town with the average apartment goes for $1.4M — over $1000 per square foot. It's even more so with the bottom fallen out of the market. Worse, though, the future of our planet has never felt more uncertain.
This particular Tuesday night found Abbi and I watching Frontline's "Ten Trillion And Counting," a balanced, well-reasoned analysis of government spending run amuck — especially in the Bush II Years: Medicaid D and the aging Boomer population, partnered with irresponsible tax cuts and the Iraq and Afghanistan Wars have assured our children spending that outpaces income. Even my five-year-old nephew Ethan can do the math on that one.
My other favorite PBS documentary series, Nova, was chronicling the planet in peril. "Extreme Ice" premiered last night, telling the story of acclaimed photographer James Whites' visual documentation the runaway melting of arctic glaciers.
Which is to say nothing of the global conflict between moderates and extremists, the constant barrage of marketing, or relentless pace of modern life in general.
Cue Johnny Depp. The one-time "A Nightmare on Elm Street" star now draws $20M a film. He is (as every People Magazine reader knows) in a long-time committed relationship with French singer-actress Vanessa Paradis, with whom he has two children: Lily-Rose Melody and Jack. The couple divide their time between houses in the Hollywood Hills, their farm in the South of France, a house in the Somerset Village Timsbury, and also own apartments in Paris, Manhattan and an island in the Bahamas.
It's not the couple's egregious ownership I covet, it's their ability to live off the grid.
Now, I'm no hippie. Years ago, my dear friends were circulating a hand-made prospectus on an imaginary, Canadian commune they planned to call, Riven. I passed. And when others were hoarding canned goods and flashlight batteries on December 31, 1999, I was playing tennis and sailing in Turk & Caicos.
No, I'm not quite a survivalist, but I do worry about the future. Where do we go from rampant debt, mass foreclosures, government and business corruption, unjust wars, global environmental degradation and advertising on every available surface? Yes, President Obama's Inauguration Address gave me hope. But is it too little too late?
Maybe all my thinking about Mr. Depp is superfluous. We are biologically hardwired for optimism. We are made to persist, to adapt. And we will.
Still, wouldn't it be nice to ride out the long, nuclear winter in the South of France?