On The Air: KPTL's Live From Studio C With Deeya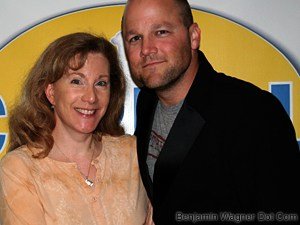 If you like hearing me talk then today's your lucky day.
As I told KPTL DJ Daniel Boseman after we wrapped our 45-minute interview, I've been the interviewer far more frequently than the interviewee.
See, I talk a lot. Which, I know from all my years at The MTV, is not necessarily the best thing for radio and television. We live in a sound byte world, after all. If you can't say it in ten seconds, you probably ought not to try.
Luckily, Des Moines is not New York, and KPTL is not MTV. When Daniel and I went long Saturday afternoon on account of my verbosity (and our rapport), his boss, Program Director Deeya, just teased us, then kicked him out of the studio for our interview.
And when Des Moines residents woke Sunday morning to Deeya and I talking about the Triathlon — and judging by how many people said, "I heard you on the radio this morning" at Sunday night's benefit, plenty did — well, that was just studio magic.
Anyway, I do an acoustic performance of "Promise" and talk about the record and stuff. And I drop my voice a bit so I don't sound all girly. Check it out.
And then please go download "River Songs: The Authentic Records' Flood Relief Benefit Bootleg."
[audio:kptl_studioc.mp3]