Behind The Music: "Giving Up The Ghost"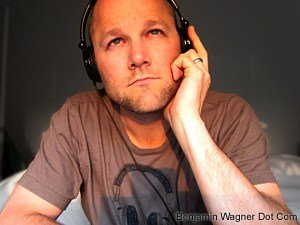 I was standing on the 79th Street subway station just a few days prior to the release of "Heartland" in November, 2005, when the phrase "giving up the ghost" came to me.
"Somehow," as I wrote a few years later, "It summarized everything that I was (and still am) going through, specifically, letting go of all of the dreams, fantasies, and delusions of youth. I'm not relinquishing the ones that drive and motivate and inspire me, I'm casting out those that haunt me, that torture me and keep me up at night. You know the laundry list: the record deal, Grammy award, the cover of Rolling Stone, the Rock & Roll Hall of Fame, the house in the Hollywood hills — things like that. These aren't the things that sustain us. They're distractions, false idols, golden cows. They're a ruse."
Which isn't to say I coined the phrase; it's a cliché. In my experience, most great ideas come from twisting a well-worn expression just a few degrees until they regain some new power, meaning, or weight.
I knew there was a song in the expression, though it took some time to take shape. When it did some time last year, it was a strange juxtaposition of major chords and minor themes. The music was uptempo and bright (with a few crooked turns thanks to Chris Abad's excellent suggestions. The lyrics were fraught with loss.
I've given up on the daydream
I've given up on the coast
I've given up on you, baby
I've given up, given up the ghost
Typically (as you, Dear Reader, know), I spend a few hours demo'ing new songs on ProTools, then upload them here for you to, well, hear. With "Giving Up The Ghost," though, I didn't want to let the cat out of the bag. I didn't want to give my whole next record away, even in demo form. So I didn't record it.
When it came time to teach the guys, though, I had to whip off a version. Here, for the first time, is an mp3 of that recording:
[audio:givinguptheghost]
We performed "Giving Up The Ghost" for the first time last November, just a few weeks after Abbi and I got married. I was happier than ever, but the song still felt salient.
We shot this rehearsal video as we prepared to record "The Invention Of Everything Else" this spring. The song had found its legs.
Ten days later, Chris, Tony, Ryan and I were tracking the song at Serious Business Studios. In fact, it was the first song we recorded.
Before pressing record, though, in the final seconds before capturing the song for perpetuity, I asked the guys for help with the verses. For nearly a year, I'd simply repeated the same lyrics ("It's impossible to argue / It's impossible to scream"). In the studio, though, it felt unfinished. The guys tossed out ideas until we arrived at a new second verse, one reminiscent of "Heartland" ("I know it's getting hard to / So much harder to believe").
Our first take felt tenuous, apprehensive, and halting. For the second pass, Tony hollered, "Muthafuckaaaaa!" just as tape began rolling. His energy bumped all of us up a notch. The take was spirited, if a wee bit speedy in the intro sections.
Afterwards, I asked the guys, "Is that a take? Can I pee?"
"Sounded good to me," Travis said.
"Keeper," Tony confirmed.
Here, for the first time, is an mp3 of that raw studio recording:
[audio:givinguptheghost_scratch]
While my original objective was to record and release a live album (I believe I referred to it as a "documentary"), it became quickly apparent that my inner Brian Wilson wouldn't be sated with such a record.
The final version of "Giving Up the Ghost" is far richer than the studio version. First, I re-tracked acoustic guitars (two of 'em, perfectly synched and panned left and right). Then I re-tracked vocals: a new lead, plus two harmonies. Finally, I added shaker and tambourine before recruiting Chris to add a few electric guitars: first, a shimmery Rickenbacker-esque sound, then a distorted and delayed solo.
Next, I shipped the tracks west, where engineer (and Nadas' bassist) Jon Locker took over from his Des Moines, Iowa, Sonic Factory. Jon recruited Tony Bohnenkamp to lay down a lush organ pad. Then he mixed the hell out of the song, gating drums, compressing vocals, tweaking out and tucking in everything just so.
When Chris heard the master Friday night, he said, "Sounds like a summer song!" And it does. It sounds bigger and brighter than ever.
Which, come to think of it, stands to reason. Inventing something — a new life, a new way of thinking — requires something left behind. Afterwards, though, when the disappointment's passed, you're left lighter, more capable.
Hear for yourself THIS Wednesday, when you can download the entire album plus two online-only bonus tracks at Authentic Records Online. We'll ship your signed, limited-edition CD plus autographed poster and 1″ collector's buttons on June 18th.