R.E.M. Accelerate: A First Listen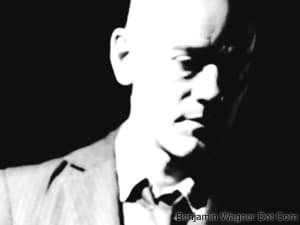 The day job affords me the occasional perk: random Paramount Picture DVDs, semi-annual trips to Park City, access to Lollapalooza's scrappy craft services tent. In general, though, mine's a desk job. I write email all day.
Today, though, provided a brief respite from the usual. For fifteen minutes this afternoon, I was fifteen-years-old again.
Record labels have a whole host of strategies for drumming up press support for its artist's forthcoming releases. The most tried and true is the "listening." Today, a duo of young Warner Bros. publicists set up camp in the 28th floor conference room (which, by the way, looks exactly as you'd expect a corporate media conference room to: a warmly-lit fifty foot-long table surrounded by over-priced, over-stuffed leather chairs) to afford my colleagues an eye an early listen to R.E.M. forthcoming, Accelerate.
My introduction to R.E.M. is so well-known, it's literally written in my biography:
"My big brother brought R.E.M.'s Reckoning home from college which immediately woke me up and snapped me out of my Phil Collins stupor," Wagner laughs. "Hearing 'So. Central Rain' for the first time changed everything."
Rote as that myth may be, though, the band's import and influence can't be overstated.
Example: People meet me after hearing my songs and say, "Oh, I figured you had a southern accent." That's me ripping off Michael Stipe.
Example: The minor chord and major lift is in every one of my songs. That's me ripping off REM (who are ripping off Leonard Cohen, who is ripping off…)
Moreover, Michael (for better or worse) has been a huge creative influence. I think of him when I write lyrics. I think of him when I take photos. I think of him when I get dressed. To one degree or another, my sense of what constitutes art is informed by the lyrics to "Wendell Gee," the video for "Losing My Religion" video, and the album cover for Document.
All of which explains why I was nearly trembling as these young publicists pushed play.
From the five songs I heard this afternoon (many of which were well-documented during the band's week long Dublin rehearsals last summer), the band seems to have torn a page from The Bruce Springsteen playbook. Implausible as it sounds, it stands to reason; REM and The Boss shared the stage for the ill-fated Vote For Change Tour in 2004. Stipe and company seemed to have learned a thing or two about embracing one's past — revisiting it, even — as a means of staying present (and current).
As a result, what I've heard of Accelerate — like Springsteen's Magic before it — borrows heavily from the best of the band's back catalog. There are snippets of the now-trio's finest hour (which most would argue began with the band's 1982 debut, Chronic Town, and ended with drummer Bill Berry's 1997 departure) here, but the album isn't a retread, it's a reboot.
Our listen began with "Supernatural Superserious" (a song, Michael reports, that would have been called "Disguised" were it not for Coldplay frontman Chris Martin's suggestion). Short, sharp and punchy chords yield to a familiar jangle. The elements are all there — Michael's nearly-nonsensical lyrics, Mike Mills nearly-soprano backing vocals — but this degree of urgency and exuberance has been missing since Monster. "You realize your fantasies have been dressed up in travesties/Enjoy yourself with a no regret."
"Man Sized Wreath," like much of Accelerate, sounds like a mashup of Fables Of The Reconstruction and Monster. The song (whose title borrows from PJ Harvey's "Man-Size Sextet") begins with a hook reminiscent of "She Just Wants To Be." The serpentine lead line turns taut and compressed. "Turn on the TV, what do I see?" Stipe asks. "A pageantry of empty gestures all lined up for me." Guitarist Peter Buck churns to a stop, a la "Begin The Begin." "Give me the song!"
For a second, the somber piano intro to "Hollow Man" suggests a ballad, "Everybody Hurts Part IV." But the band has a crunchy, distorted "Don't Go Back To Rockville" up its sleeve, though. "I've become a hollow man," Stipe admits before pleading, "Believe in me."
For the album's track, Buck dips into his mid-'80s playbook, twisting "Feeling Gravity's Pull" into "Begin The Begin." His Rickenbacker screams. Stipe promises, "I've got to follow a new direction," pauses, then commands, "Accelerate!"
"I should have kept my head down / I should have kept my mouth shut," Stipe sings over what sounds like "The Finest Worksong" on speed in "Horse To Water." "This contest has no purpose," he follows, then resolves, "I come around."
When our preview was done, the young publicists pledged to us that this album, R.E.M's fourteenth, is the band's most assured and urgent in years.
"They're is really having fun on this album," one says. "If you watch 'Supernatural Superserious' video, you'll notice that Michael is smiling more than he has in years."
"The real key," I say, "Is whether or not Peter's smiling."
Judging by the barrage of careening, carousing, staccato guitars on Accelerate, he is.
And judging by what I heard today, I will be too come April 1.