Sundance 2008: Get Yourself Together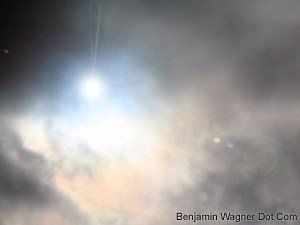 I finally had my Sundance Moment.
The long threatened "severe winter event" for which I adjusted my travel plans finally materialized overnight. I woke to the sound of snowplows in reverse, and walked to the window. Everything was brushed white. Six inches of it, and still falling.
I went for what may constitute the shortest, slowest, most labor-intensive jog of my brief career, slogging through thigh-high snow. At its best, it felt like water skiing; at worst, walking.
Back at the condo, I washed down a Cliff Bar with a cup of coffee, showered and headed to Main Street.
The Sundance Documentary Lab provides support to directors through the life of their documentary, from research to production and post-production, through to distribution and audience engagement. This year, the Lab's efforts constitute 9 of the 16 docs in competition, including the much ballyhooed "Trouble The Water" and "The Recruiter."
All six directors were participating in a panel led by Sundance Institute Documentary Film Program Director Cara Mertes at the Filmmaker's Lodge, a great, hardwood-floored space adorned with poster-laden pipe and drape.
The discussion was inspiring from the moment Ms. Mertes inquired of all the filmmaker's, "Describe the moment when you first though your movie would never get made."
Ellen Kuras, whose "Nerakhoon (The Betrayal)" was just hours away from its premier, said she'd been working on the film for twenty-three years.
"Secrecy" director Robb Moss said he knew he was screwed from the outset.
"It was the most God-awful idea on Earth for a movie because there's nothing to film but paper and it's all redacted."
Later, Ms. Mertes asked the filmmakers what they'd learned over the course of their respective projects.
"The Recruiter" director Edet Belzberg (who was endearingly shy) said she learned to let go of what she thought her film would be about and let it evolve.
Kuras said, "I learned that it doesn't have to be perfect."
Moss said, "Working on these films you feel so alone, and feel like no one will ever see it. I learned that I'm really not alone, and that there are a lot of like-minded people out there."
For the first time since landing on Saturday, I exhaled.
"I am amongst my people," I thought as I shuffled for the door.
As I stepped into the cool afternoon air, Paul Rachman texted me.
"I'm at 545 Main."
Across the street — score!
Paul was leaning on a door frame in front of the New York Lounge, smiling broadly. He shook my hand an introduced me to his longtime friend, director Marina Zenovich. Her "Roman Polanski: Wanted and Desired" had bowed to much adoration on Friday and been snapped up by HBO Films Sunday morning.
Snow was falling between us, backlit like glitter by a sun increasingly insistent on breaking through the clouds. Just then, Alan Alda and Virginia Madsen stepped out of an idling SUV and walked inside.
"This," I said to myself, "is the Sundance Film Festival."