April 20th, 2010
Suffice to say that the twelve miles I ran from the base of the Manhattan Bridge to and twice-around Prospect Park was the easy part.
It dawned on me deep within the fluorescent-lit walls of Ikea just a few hours later to Tweet, "I am in hell." But I thought better of it on account of Abbi's feelings. This was, after all, a crucial shopping trip. Our goal was singular an clear: furnish the baby's room. And, maybe, get a little something for the kitchen.
In fact, the Ikea in Red Hook has its advantages, like its proximity to Park Slope (where I ran said above race), and its stellar view of Manhattan. But there are only so many variations on shelving units a man can take. I know this, because over and over and over, across the crowded showroom floor, I saw the same exchange between couples. She stares at the piece as if studying a chess board. He pokes at his smartphone. She gestures in his directions. He shrugs. She flails her arms. He grimaces, and endeavors to find an opinion. Rinse, lather, repeat.
Six picture frames, three hours, two wicker baskets and an ice cream cone later (thanks, honey), we headed for the exits lacking one key item: the crib.
"We might as well go to that baby store in Brooklyn," Abbi said. "I know there's one here somewhere."
So she Googled it on her iPhone. Which, somehow, via endless, jam-packed, stoplight-strewn surface streets led us deep into Bensonhurst. Yup, Bensonhurst. Where we found nothing.
"Babies R Us is right down the street," Abbi said.
And so it was that struggled through late-Sunday BQE gridlock to yet another of Brooklyn's lesser known neighborhoods, Seagate. Where we saw the exact same cribs that we'd seen the day before at the Babies R Us in Union Square. Which is when, gratefully, we threw in the town, and headed back to Manhattan.
At this point, I've undersold my general anxiety around driving in the city. Picture this, then. Four lanes, bumper-to-bumper traffic, Polish neighborhood deep in Brooklyn, pedestrians everywhere, D train overhead, horns, Town cars, private busses. Turn right. Merge onto the BQE. Twelve lanes. No movement. Hand gestures.
Back home on 71st Street, I double park, and drag the 100+ pound dresser inside. Then I rebuild my brother's backseat: three baby seats straight across. Then I drive east towards the park to return his SUV, and am greeted with street closures on account of a parade. I call Chris as I step out of the garage.
"Welcome to your new life, dude," he says. "You're a glorified sherpa now."
I walk from West 72d to East 71st and head straight to the grocery store. When I finally make it home at seven o'clock, I unpack the groceries, unload and load the dishwasher, then spend two hours drilling, screw and generally fumbling with new blinds. Then I take out the garbage and recyclables.
None of which is too bad, except (perhaps) in succession. And in projection. Sure, it was a long, largely-thankless day, which in and of itself is not a huge problem. But its hard to imagine that this is not at least a significant bit of foreshadowing for the rest of my life: driving, shopping, drilling, cleaning.
Somewhere in the middle of my power tool usage, I hollered to Abbi, "Surprise me with some crazy take-out. Will you, honey?" Twenty minutes later, Indian showed up. Ten minutes later, the baby was kicking, wondering (I assume) just what Abbi had mainlined into her placenta.
So we sat there on the couch cradling her belly quietly giggling. All the miles, schlepping and building were fine. It was worth it; we were building something new together.
April 15th, 2010
If a guy's really lucky, he sees some thirty thousand sunrises.
This fact dawned on me as I turned eastward on 86th Street the other morning. The sun burst bright-ornage through the pale-green leaves as I jogged across East End Drive and I thought, "These are finite. Enjoy 'em."
The average life expectancy for a 21st Century American is 78-years-old. Leap year nothwithstanding, that's 28, 470 sunrises. Now, I was born September 4, 1971, which means I've already lived 14, 125 of them. I have just 14, 345 left. (Put another way, my actual half-life is in exactly 110 days.)
The trouble is, I don't think I ever imagined my life beyond a point some time prior. I may have imagined myself onstage, or fantasized myself a star, but I don't think it ever dawned on me that life would ever lack those sorts of accolades. I'm finding it a far subtler, more plodding thing: one painful foot in front of the other punctuated by fleeting, though sometimes massive moments of truth, beauty and clarity.
Th East River isn't really a river at all. It's a tidal straight choked with whirlpools, eddies and risk driven by the waxing and waning of the moon. The narrows just above Roosevelt Island is called Hell's Gate. Despite this, the sky opens up there. The temperature drops the second I meet it. The air turns sweet and cool. The sun peeks over Queens. And I turn towards the north, running alongside the bumper-to-bumper FDR.
Most days, though, before I know it, the sun's fallen behind New Jersey. The miles have passed in a blur. The hours have elapsed in mere seconds. And I find myself reckoning with just 13, 344 14, 344to go.
April 4th, 2010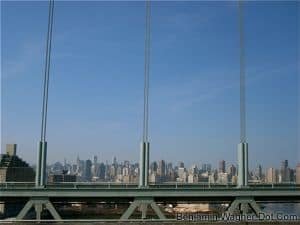 Abbi and I moved from West 56th Street and Tenth Avenue to East 71st and First this weekend. To most, this would seem a simple, two mile, two zip code, cross-town move. Which would be true. But man, what a difference two zip codes can make.
New York neighborhoods are rife with generalities, none more pronounced that the Upper West and East Sides. The Upper West is for cultural and artistic workers, the Upper East for more commercial and business types. Nothing is that simple, of course, still, it often bears out. The Upper West has Amsterdam Avenue, the Upper East has Park. The Upper West has Natural History, the Upper East has The Met. The Upper West Side had John Lennon, the Upper East Jacqueline Kennedy Onassis. It feels whiter over here, and older, and a little more, um, generic. Still, it somehow feels more connected to the boroughs and beyond. And there's no disputing the extra bedroom.
One huge upside, though, is our new apartment's proximity to new running routes, many of which feature broad swaths of water and sweeping vistas. I've run nearly eighteen miles in the last seventy-two hours, many of those miles of fresh or only slightly-trodden routes. On Friday, I ran over the Queensborough Bridge through Long island City. This morning, I ran over the Triborough, through Queens and back over the Queensborough. Somewhere along the way, I considered the meaning of this latest move.
Years ago now, I spent a week vision questing in the desert outside Durango, CO. There we studied and constructed Lakotan medicine wheels, symbolic representations of the sacred circle of life, its basic four directions, and the elements. The Lakotan life cycle beings in the east in the spring, moves through the south and westward into fall and winter like, not surprisingly, the sun. Less surprising still, the Lakota were onto something.
According to Wikipedia:
The modern English term Easter is speculated to have developed from Old English word Ēastre or Ēostre or Eoaster, which itself developed prior to 899. The name refers to Eostur-monath, a month of the Germanic calendar attested by Bede as named after the goddess Ēostre of Anglo-Saxon paganism. Bede notes that Eostur-monath was the equivalent to the month of April, and that feasts held in her honor during Ēostur-monath had died out by the time of his writing, replaced with the Christian custom of Easter. Using comparative linguistic evidence from continental Germanic sources, the 19th century scholar Jacob Grimm proposed the existence of an equivalent form of Eostre among the pre-Christian beliefs of the continental Germanic peoples, whose name he reconstructed as Ostara.

The implications of the goddess have resulted in theories about whether or not Eostre is an invention of Bede, theories connecting Eostre with records of Germanic folk custom (including hares and eggs), and as cultural descendant of the Proto-Indo-European goddess of the dawn through the etymology of her name. Grimm's reconstructed Ostara has had some influence in modern popular culture. Modern German has Ostern, but otherwise, Germanic languages have generally borrowed the form pascha.
It may be a terrific confluence of coincidences that Abbi and I moved to the Upper East Side on Easter as we expect our first child. Likewise from sunset to sunrise, tunnels to bridges. Or it could be that meaning is born in everything everyday, and it's all unfolding as it should.